Social Studies
Survey of major world civilizations.
Ancient World (Mesopotamia, Egypt, Greece, and Rome)
Mesoamerica and Pre-Columbian South America (Olmec, Maya, Aztec, Inca)
Middle Ages and Renaissance Europe (Byzantine Empire, Rise of Islam, Medieval Times, Age of Exploration, Renaissance)
Modern World (Imperialism, World Wars, Cold War)
Social Studies Suggested Resources:
The World by Scott Foster
Latin America and Canada by James Banks
English: Reading and Language Arts
Middle school Language Arts class encompasses a wide variety of reading & writing, as well as communication skills. Curriculum includes compositional writing skills, daily grammar practice, challenging vocabulary, and refinement of close-reading skills using advanced literature that is a combination of classic & modern texts, including:
A Long Walk to Water - by Linda Sue Park
A dual narrative that follows two threads with one hopeful message: that even in a troubled country (Sudan), determined survivors may find the future they are hoping for.
America Street

- Edited by Anne Mazer
Fourteen stories about young people told by some of America's best storytellers including Langston Hughes and Naomi Shihab Nye.
A Midsummer Night's Dream

- by William Shakespeare
An introduction to Shakespeare's work using this enchanting and comedic play.
A choice of selected book club books:
My Side of the Mountain

- by Jean Craighead George
A young boy, unhappy with his city life, runs away to the mountains to find himself.
Are You There God It's Me, Margaret

- by Judy Blume
A coming-of-age story that follows Margaret Simon as she moves to a new middle school, makes new friends, and begins to grow up.
Breadwinne

r - by Deborah Ellis
Once her father is sent to jail, 11-year-old Parvana must find the courage to break Taliban law to save her family. 'The Breadwinner' is the story of a girl who must risk herself so her mother and sisters can survive life in Taliban-controlled Afghanistan.
Math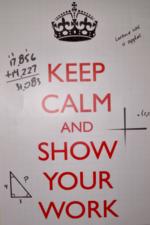 Big Ideas
by Houghton Mifflin
An all inclusive math curriculum focusing on continuing education of all major math concepts including multiplication, division, fractions, decimals, probability, and word problems.
Science
Earth Science

by Prentice Hall
Exploring Planet Earth
Earth's Changing Surface
Earth's Waters
Weather and Climate
Astronomy