Administrators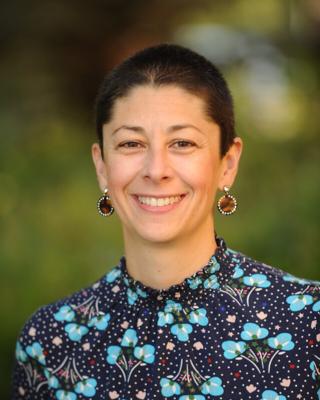 Head of School – Adriana M. Murphy
Adriana Murphy has worked in independent schools for 22 years, serving both as a teacher and an administrator. Prior to joining St. Elizabeth's, she was as the head of middle school at Friends Community School in College Park, Maryland, a Quaker K–8 independent school, a role she excelled in for eight years. Under her leadership the middle school increased enrollment by 50%. She was also responsible for high school outplacement, as well as teaching 8th grade seminars and overseeing faculty training, developing advisory and orientation programs, and creating block scheduling. Adriana has Master's degrees in Private School Leadership from the Klingenstein Center at Columbia University in New York City, and in Peace and Development Studies from Universitat Jaume I, Castellón, Spain. She has a BA from Bishop's University, Pr. of Quebec, Canada. She presents regularly at conferences on a wide range of educational topics, including equity in hiring, supporting LGBTQ faculty and students, cultural competency, and middle school development. She is a native Spanish speaker, and proud of her Nicaraguan heritage. Raised Catholic, educated at an Anglican university, and later taught at a Quaker school, Adriana embraces the importance of spiritual development for students. She shares with us the strong commitment to equity, diversity, integrity and inclusion. Previously, Adriana also served in Americorps as a wildland firefighter and can hold her own on the basketball court.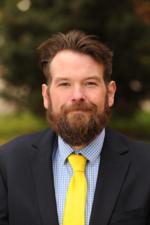 Head of Lower School – Christian Cloud
Christian Cloud is a servant leader with a passion for literacy, diversity, and student engagement through innovation. A southern New Jersey native, Christian has taught in both public and independent schools at various grade levels throughout his career. He has a graduate degree in Reading Literacy and School Leadership from the University of Pennsylvania, a second master's in Curriculum Development from Florida International University, and a bachelor's in Elementary Education. Christian has been honored with various awards throughout his career including the Hirtle Innovation Prize and the Oxford University Fellowship for School Leadership. Currently, he serves on the NAIS Conference review board. Christian also enjoys presenting at various conferences (ISTE, CoSN, ADVIS), traveling, hiking, and overlanding with his family.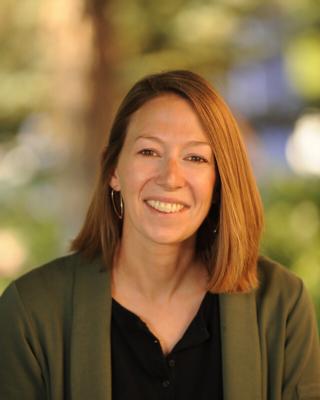 Head of Middle School – Kari Nichols
Kari Nichols has spent her entire career teaching and leading middle school students. After graduating from the University of Vermont with a degree in Middle Level Education, Kari spent the first portion of her career teaching middle school English at a distinguished Cherry Creek charter school, recognized as Colorado's best middle school during this time. Kari has been with St. Elizabeth's School since its inaugural middle school year in 2014. She began her time here as our founding 6th grade teacher and has expanded her responsibilities and our middle school program each year since. Kari has a commitment to belonging and relationships at the core of an inclusive and vibrant middle school program. In her free time, you can find her enjoying the Colorado sunshine with her husband and their two sons.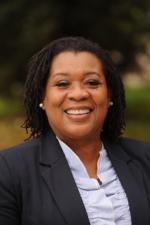 Administrative Assistant & Extended Day Program Director – Loree Lindsey
Loree Lindsey graduated from Indiana University at South Bend with a B.S. in General Studies with a concentration in Behavioral and Social Studies and a Minor in Women's Studies. She manages the Front Office and EDP. Loree spent more than nine years working at Memorial Hospital in South Bend, IN as a Ward Clerk/Unit Secretary and Nursing Assistant. She knows St. Elizabeth's from the inside out as she was an SES parent for 10 years; her son, Quinn Pack, and her daughter, Peyten Pack are both alums of St. Elizabeth's.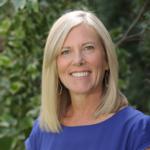 Director of Philanthropy – Susan Bross
Susan Bross has over 25 years of experience working with social entrepreneurial, non-profit and educational organizations. Her experience includes strategic and operational planning, fundraising strategy and execution, board development, external affairs, and strategic partnership development. From 2002-2011, Susan was the Development Director (2002-04) and then the Executive Director (2004-11) for College Summit Colorado, part of a national non-profit organization focused on increasing college access among students from under-resourced settings. Before joining St. Elizabeth's School in 2014, Susan was an independent consultant working with various non-profit and educational organizations including KIPP Colorado and The Achievement Network. Susan holds a B.A. from Baylor University. She and her husband, Lance, have 3 daughters—all graduates of St. Elizabeth's School!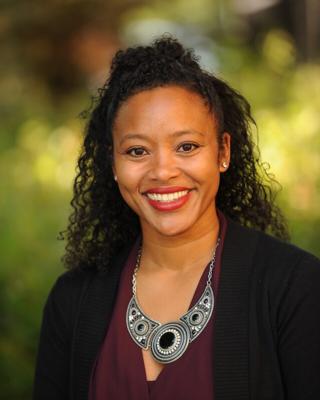 Director of Admissions and Engagement - Jamika McNally

Jamika McNally joined St. Elizabeth's School in May 2022 from The Nueva School in San Mateo, California where she was the Assistant Director of Admissions. She brings to us more than six years of related experience which includes several other admissions-centric roles, including posts at The San Francisco Art Institute and The Los Angeles Film & Recording School. She holds an M.A.T. in Elementary Education from National-Louis University and a B.F.A. in Playwriting and Film, Television and Radio from DePaul University. She cares most about helping diverse families find the best educational opportunities for their children, so her values align perfectly with St. Elizabeth's mission. As a new transplant to our state, Jamika is soaking up all the outdoor opportunities Colorado has to offer with her husband and two young children.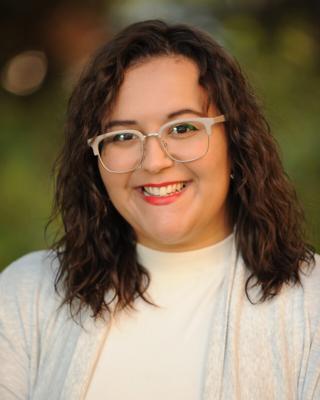 Director of Equity and Belonging – Nikki Winans

Nikki Winans' passion for advancing students' understanding of social justice issues is motivated by her lived experiences. Growing up in upstate New York, she was one of very few Hispanic students in her school district. Because of this experience, she was drawn to the education field because she realized that education is indeed a tool for liberation. In 2019, she joined Teach for America and spent two years teaching 6th-8th grade social studies at Isna Wica Owayawa in the land of the Oglala Lakota Sioux Tribe in the Pine Ridge Reservation. Nikki comes to us from the STEM Preparatory Academy in Nashville, Tennessee. She holds a B.A. in History with a minor in political science from Brooklyn College and a M.Ed in Education Policy & Leadership with a focus on culturally responsive and anti-racist education from American University. When Nikki isn't busy changing the world, she enjoys spending time outdoors with her family, and taking spontaneous road trips across the country.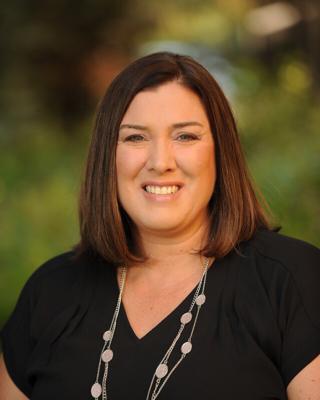 Director of Finance and Operations – Kim Johnson

Kim Johnson began her time at St. Elizabeth's in a part-time bookkeeper role and over the last seven years has become an esteemed member of the administrative team. Today, she is at the center of all that we do as our Director of Finance and Operations, having a hand in just about everything from day-to-day financial management to human resources. In fact, her extensive business and financial experience as a commercial property manager with a variety of firms came in handy when we moved to our new location. She holds a cooperative BA degree in Political Science/Law and Society from the University of California at Riverside. Kim's dedication to her community extends beyond St. E's as she serves as the Chair of the Board of the Jefferson County Public Library. When she isn't busy working hard on behalf of the school and her community, she loves traveling with her family to experience places and culture, but also enjoys spending time almost anywhere there is a beach. She and her husband will be empty nesters next year as her daughter started college in 2022 and her son is college-bound in the fall of 2023. Kim is our Title IX Coordinator and Section 504 Coordinator.
Director of Learning Support/Lower School Learning Support Specialist – Julie Dani
Julie Dani has held a longtime dream of joining the St.E's community. Julie received her undergraduate degree in K-8 general and special education from the University of Texas and a Master's degree in special education from the University of Kansas. Beyond specializing in a wide array of complex learning profiles, Julie has also pursued extensive graduate level work and training in school leadership, progressive education, social/racial justice and equity in education. Julie is a certified Orton Gilligham therapist with advanced training. Julie has served as an educator, learning specialist and in leadership roles at preK-postsecondary public, private, and non-profit settings for over 20 years. Julie is passionate about partnering with students, families and teachers to find an effective path to learning that empowers every student to thrive. One of Julie's most important jobs is as a mom raising two strong girls. She loves being in nature and spending time with family. Julie is also a dedicated volunteer with Colorado Feeding Kids, Soul2Soul Sisters, and the Denver Public Libraries-Plaza Program for immigrant and refugee families.
Alphabetical List of Faculty & Staff