Administrators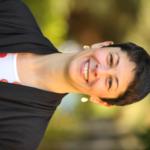 Head of School – Adriana M. Murphy
Adriana has worked in independent schools for 22 years, serving both as a teacher and an administrator. Prior to joining St. Elizabeth's, she was as the head of middle school at Friends Community School in College Park, Maryland, a Quaker K–8 independent school, a role she excelled in for eight years. Under her leadership the middle school increased enrollment by 50%. She was also responsible for high school outplacement, as well as teaching 8th grade seminars and overseeing faculty training, developing advisory and orientation programs, and creating block scheduling. Adriana has Master's degrees in Private School Leadership from the Klingenstein Center at Columbia University in New York City, and in Peace and Development Studies from Universitat Jaume I, Castellón, Spain. She has a BA from Bishop's University, Pr. of Quebec, Canada. She presents regularly at conferences on a wide range of educational topics, including equity in hiring, supporting LGBTQ faculty and students, cultural competency, and middle school development. She is a native Spanish speaker, and proud of her Nicaraguan heritage. Raised Catholic, educated at an Anglican university, and later taught at a Quaker school, Adriana embraces the importance of spiritual development for students. She shares with us the strong commitment to equity, diversity, integrity and inclusion. Previously, Adriana also served in Americorps as a wildland firefighter and can hold her own on the basketball court.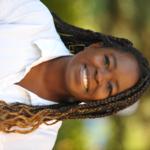 Head of Lower School – Amber Hornbacher
Amber is thrilled to be joining the St. Elizabeth's community. She has 14 years of dedicated teaching experience in diverse educational settings. Amber has taught in public, magnet, charter and independent schools in both North Carolina and Colorado. Amber earned a Bachelor of Science degree in Elementary Special Education Mild/Moderate Needs Dual from Grambling State University in Louisiana, and a Master of Arts degree in Educational Leadership & Special Education Administration from the University of Northern Colorado. She is currently pursuing a Masters of Business Administration at the University of Northern Colorado and is eager to combine her wealth of knowledge, experience, and perspective to continue empowering students and fostering inclusive learning environments. Originally from Aurora, Colorado, Amber enjoys exploring the outdoors and sharing adventures with her husband and three children. Paddle boarding, hiking, and road tripping are among their favorite activities.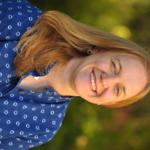 Head of Middle School – Ruth Poulsen
Ruth has a special soft spot in her heart for Middle Schoolers, knowing that this is an exciting and challenging stage of growing up. She is passionate about making middle school learning both challenging and joyful. Ruth has been an educator for almost two decades, starting as an English teacher, and then moving into roles like Curriculum Coordinator, Director of Curriculum, and Middle School Assistant Principal. Ruth grew up in rural Nebraska as well as being an international kid in Jordan and Jerusalem. She went to college in Missouri and earned her MA in Educational Leadership from University of San Francisco. She has spent her career serving in schools in Sacramento, California; Taiwan; Seoul; and most recently, Beijing, China. Ruth loves getting to know people and finding out how to build a welcoming school community where everyone can feel like they belong. Despite no longer teaching English literature, she still loves to read and talk about books! On the weekends, she loves to hike, so she's excited to trade her hikes on the Great Wall of China for the Colorado rockies. Her family includes a daughter in college, a teen in high school, an art teacher husband, two cats who made it all the way from China, and a brand new rescue puppy.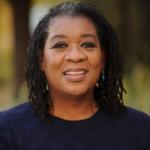 Administrative Assistant & Extended Day Program Director – Loree Lindsey
Loree graduated from Indiana University at South Bend with a B.S. in General Studies with a concentration in Behavioral and Social Studies and a Minor in Women's Studies. She manages the Front Office and EDP. Loree spent more than nine years working at Memorial Hospital in South Bend, IN as a Ward Clerk/Unit Secretary and Nursing Assistant. She knows St. Elizabeth's from the inside out as she was an SES parent for 10 years; her son, Quinn Pack, and her daughter, Peyten Pack are both alums of St. Elizabeth's.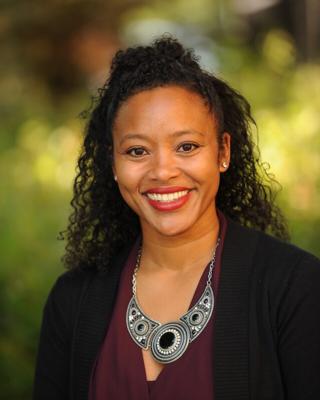 Director of Admissions and Engagement - Jamika McNally

Jamika joined St. Elizabeth's School in May 2022 from The Nueva School in San Mateo, California where she was the Assistant Director of Admissions. She brings to us more than six years of related experience which includes several other admissions-centric roles, including posts at The San Francisco Art Institute and The Los Angeles Film & Recording School. She holds an M.A.T. in Elementary Education from National-Louis University and a B.F.A. in Playwriting and Film, Television and Radio from DePaul University. She cares most about helping diverse families find the best educational opportunities for their children, so her values align perfectly with St. Elizabeth's mission. As a new transplant to our state, Jamika is soaking up all the outdoor opportunities Colorado has to offer with her husband and two young children.

Director of Equity and Belonging – Nikki Winans

Nikki's passion for advancing students' understanding of social justice issues is motivated by her lived experiences. Growing up in upstate New York, she was one of very few Latine students in her school district. In college, Nikki worked for elected officials in the United States House of Representatives & New York State Senate. She faced imposter syndrome and realized first hand the barriers that stand in between Black, Indigenous, People of Color (BIPOC) individuals and influence in policy and government. As a result of this experience, she was drawn to the education field realizing that education is a tool for liberation. In 2019, she joined Teach for America and spent two years teaching 6th-8th grade social studies at Isna Wica Owayawa in the land of the Oglala Lakota Sioux Tribe in the Pine Ridge Reservation. She then taught 10th & 11th grade Historical Perspectives for a Liberatory Education at an Immigrant/Refugee English Language Learner (ELL) school in Nashville, Tennessee. She holds a B.A. in History with a minor in political science from Brooklyn College and a M.Ed in Education Policy & Leadership with a focus on culturally responsive and anti-racism school leadership from American University. When Nikki isn't busy guiding our youth towards finding their voice, she enjoys spending time in nature.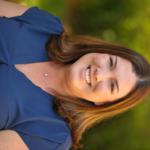 Director of Finance and Operations – Kim Johnson

Kim began her time at St. Elizabeth's in a part-time bookkeeper role and over the last seven years has become an esteemed member of the administrative team. Today, she is at the center of all that we do as our Director of Finance and Operations, having a hand in just about everything from day-to-day financial management to human resources. In fact, her extensive business and financial experience as a commercial property manager with a variety of firms came in handy when we moved to our new location. She holds a cooperative BA degree in Political Science/Law and Society from the University of California at Riverside. Kim's dedication to her community extends beyond St. E's as she serves as the Chair of the Board of the Jefferson County Public Library. When she isn't busy working hard on behalf of the school and her community, she loves traveling with her family to experience places and culture, but also enjoys spending time almost anywhere there is a beach. She and her husband are recent empty nesters as her daughter started college in 2022 and her son in the fall of 2023. Kim is our Title IX Coordinator and Section 504 Coordinator.

Director of Philanthropy – Kelly Church

Kelly is a seasoned professional specializing in nonprofit management, school leadership, and fundraising. With a background in education, she has honed her expertise in building relationships and demonstrating powerful communication skills. Throughout her career, Kelly has held key roles with a focus on fundraising and development, including School Director at The Denver Waldorf School for eight years, and Executive Director at Colorado Springs Assets for Youth, where she served for four years.
Kelly holds a M.A. in Child Development from Tufts University, a B.A. in Psychology from the University of Denver, and completed certificate programs in Collaborative Leadership and Waldorf Elementary Teacher Education at Sunbridge Institute. She has also served as board member of the Association of Colorado Independent Schools (ACIS) and as a national delegate for the Association of Waldorf Schools of North America (AWSNA). With her passion for education and her experience in nonprofit leadership she is excited to serve in this capacity at St. Elizabeth's School.
Faculty and Staff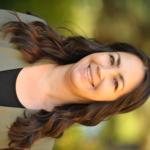 Kindergarten Lead Teacher – Jessica Krueger
Jessica graduated cum laude from Metropolitan State University of Denver. She holds a BA in psychology, specializing in Early Childhood Education. She plans to pursue a Masters of Education degree. Jessica discovered her passion for teaching children through her experiences with her own children. She has two daughters: both graduates of St. Elizabeth's School. In her free time, which is rare, she enjoys reading and spending time outdoors. Jessica is fully committed to the St. Elizabeth's mission from many perspectives.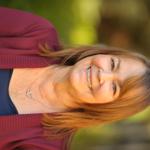 Kindergarten Teaching Associate – Kim Krueger
Kim was born in Great Falls, Montana and she was raised on an Appaloosa Horse Ranch just northwest of the small town of Cascade, Montana. Maybe that's why she says that she's happiest when she's digging in the dirt or outside in the sunshine. In 2016, she began at St.E's as a substitute teacher, and has now joined the St. E's family full time as a Kindergarten Teaching Associate. She came to us with 24 years of educator's experience from the Denver Public Schools as a K-5 Reading Recovery Instructor. She'll tell you that she loves working here because the kids are so happy that you have no other choice but to be happy right with them. She cares most about her family and making the world a better place. Oh, and she's been known to make the best lasagna and frosted cinnamon rolls to boot. We're so happy you're here, Kim!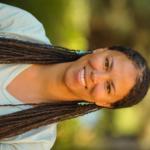 First Grade Lead Teacher – Alexandra Meallet
Alexandra is a graduate of UC Santa Barbara, Miss Alex has a BA in Linguistics and Global Studies. She also has an Orton-Gillingham literacy certification. She comes to us from Stanley British Primary School, where she has spent the last two years as a K–2 Associate Teacher and Teaching Resident of the prestigious Public Education and Business Coalition's (PEBC) Teacher Residency Program. As part of this program, Alex earned her professional teaching license and developed and taught lessons for grades K–2 in literacy, math, social studies, and science. In addition, she has implemented phonics instruction based on the Science of Reading. She was co-chair of the multicultural affairs committee for two years at Stanley British Primary School and won the American Institute of Aeronautics and Astronautics Educator of the Year Award in 2021.
When she's not planning or teaching or finding materials for "Discovery Time," you might spot her hiking, doing yoga, or talking shop with her mom—a lifelong educator.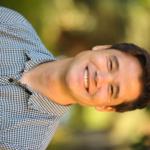 Second Grade Lead Teacher – Samuel Ashmore


With over five years of experience teaching across various grade levels and subjects, Samuel Ashmore comes to us most recently from Brooklyn Friends School, where he has served as First Grade Head Teacher for the last two years. While there, Sam has nurtured a classroom culture rooted in cooperation, responsibility, and empathy, and shown particular expertise in leading high-impact phonics instruction, and STEM. Additionally, Sam has worked as a First and Second Grade Associate Teacher at Grace Church School and as a Third Grade Teacher-In-Residence at Achievement First. He has also served as a STEM Teaching Fellow at KIPP Change Academy, executing all lead teacher responsibilities in the STEM lab, and designed and implemented all STEM lesson plans, in-class activities, and assignments. An educator at heart, Sam's volunteer experience with 826LA, Little Kids Rock, and I Have A Dream Foundation of Boulder County have also helped him connect his passion for education and his commitment to giving back to the community.
Sam is a graduate from Relay Graduate School of Education, New York, NY, with a Master of Arts in Teaching and New York State Initial Teaching Certification in Childhood Education (Grades 1-6).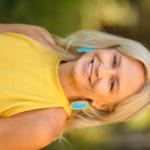 First & Second Grade Teaching Associate – Christine Knox
Christine joined the St. Elizabeth School family in October, 2021 as a fourth grade co-teacher and is currently working in this capacity with first grade students. We're lucky to have her positive energy and demonstrated professionalism in the classroom each and every day. Christine comes to us from Chicago where she worked in the Chicago Public School System (CPS) as a Classroom Assistant, Paraprofessional and Special Education Classroom Assistant (SECA). She holds a Bachelor of Arts Degree from Southern Illinois University with a dual focus in Social Work and Speech Communications and is now in the eighth year of serving in her profession. She finds her work energizing, bringing her passion for working with children to school every day. Outside the classroom, she enjoys spending time with family, traveling and engaging in outdoor activities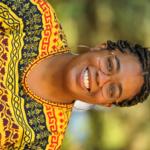 Third Grade Lead Teacher – Carletta Cowans
Carletta graduated from Clarke University in Iowa with a BA in Psychology and Sociology. She is a Colorado native who has worked with youth for over two decades. She has a passion for social justice and education. Carletta enjoys spending time with her family and friends, hanging out with her dogs, and dedicating any possible free time to her two amazing children Brooklynn ('25) and Bryson ('27). She believes it is important to provide families with a fun, safe, and nurturing atmosphere full of laughter and learning.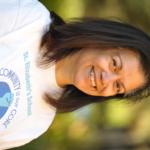 Third Grade Teaching Associate – Laura Pruett
Laura joined St. Elizabeth's this year as the co-teacher for Third Grade and our K-Gr. 5 Spanish teacher. She brings to us a wealth of teaching experience as a Lower School Spanish teacher since 1998 at Parke House Academy in Winter Park, Florida and the Newmeadow School in Clifton Park, New York. She is a former Registered Behavior Technician who worked for five years with kids impacted by Autism Spectrum Disorder (ASD) because she is passionate about helping and teaching all children, no matter what their skill level or abilities are. She holds an Associate of Arts degree with a focus on Business Administration from Seminole State College. In her spare time, Laura loves sewing and spending time with her family and her two adorable Chihuahuas.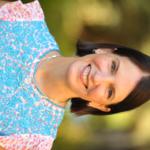 Fourth Grade Lead Teacher – Kira Hellyer
Kira brings her love of learning and creative mind to the practice of teaching at St. Elizabeth's School. She earned a B.A. degree in Environmental Design from Texas A&M University and enjoyed a career in residential design and tenant planning. At St. Elizabeth's, we believe that educators like her who come to us with a strong business background are an invaluable resource to our students. Kira's experience in the design world brings a unique level of critical thinking skills to real-world applications and she shares that perspective each day in the classroom. She began her teaching career at an Episcopal School in Louisiana until her family decided to relocate to Colorado. She cares about meeting her students where they are and appreciating them for who they are. She loves spending time with her husband, friends, and dog, plus she enjoys traveling, reading, and cooking a wide variety of cuisines. When she is not in the classroom, you can find her on a walk, or being creative.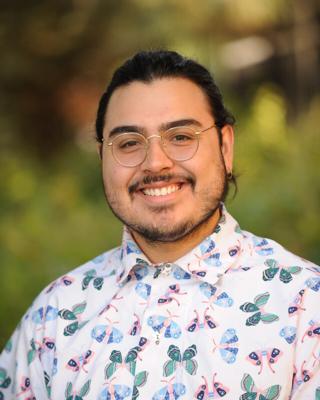 Fourth and Fifth Grade Teaching Associate – Hilario Garfio-Sanchez
We welcomed Hilario back to the St. Elizabeth's community this year. He comes to us from Stanley British Primary where he was a long-term substitute in their Middle School with extensive work experiences at both Knapp Elementary and Colorado Academy. He is a big fan of teaching math and science and enjoys "connecting the dots" for students with relevant and meaningful lessons. For the last seven years, he taught science and math to Middle School students at the Horizons Summer Program, a direct community impact program for under-resourced students in Denver. He is proud to be graduating with a B.S. in Biology from Metropolitan State University this year. He cares deeply about the creativity and independence that comes from teaching and is dedicated to providing a safe and welcoming space for all students. In his free time, he enjoys hiking with his dogs, gardening, and visiting art museums and galleries. Welcome back to St. E's, Hilario!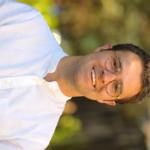 Fifth Grade Lead Teacher – Jeffrey Koehler
Jeffrey joined St. Elizabeth's last year as the 5th Grade Lead Teacher. Jeffrey is in his fifth year teaching 5th grade and his eighth year teaching overall. His collaborative teaching approach shines through every day. He loves that 5th graders have so much to say about the world, and he believes that they can take on very challenging topics and still be kids. He earned his Bachelor of Arts in political science and history from the University of Colorado Denver and his Masters of Arts in elementary education from Metro State University. He has a wealth of experience teaching 5th grade at Peabody Elementary, Littleton Academy, and MPB Catholic School. He believes that teaching at our school affords him the chance to live in a world of learning, peace, community, and creativity. In his free time, he likes to have no plans but also enjoys being outdoors, spending time with his family, and making music.
Sixth, Seventh, and Eighth Grade Math – Rebecca Knowlton
Becky is a middle school teacher at heart. Her degree is in Middle Childhood Education with Concentrations in Math and Science. She has worked with a variety of middle school teams in myriad ways. She has been both a team member and a team leader. Becky was fortunate to be a building math team co-leader; she was able to shape the curriculum selected by the Cherry Creek School District for its middle schools. She has taught a variety of subjects from American Sign Language to health and history, but math and science have been the two subjects she has focused on the most. Spending time exploring cool parts of the city like the zoo and various museums with her son and husband is her favorite thing to do on the weekends. Becky also enjoys making quilts and other sewing projects.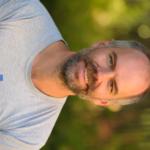 Middle School Language Arts Teacher, Gr. 6 Homeroom, Advisor – Griffen Stabler
Giffen grew up in Colorado before heading to the East Coast for school and work. He graduated from Williams College with a degree in English and Leadership Studies and then spent five summers earning his Masters in English at the Bread Loaf School of English in the mountains of Vermont, while also teaching Middle School English during the school year. This experience of being both a student and a teacher at the same time reminded him of the need to keep joy and excitement at the center of the classroom, which has proven especially important when working with middle school students. After spending 10 years working and learning at an independent school in Connecticut, he was excited to move back to Colorado with his young family to be closer to the mountains, his family, and schools like St. Elizabeth's. He loves reading, stories, mowing the lawn, being outside, and anything sweet (besides chocolate!). He often loses his coffee mug (which has his name on it as a result), so please return it if you see it out and about!
Sixth, Seventh, and Eighth Grade Science and Sixth Grade Social Studies – Taras Wynar
Taras has taught science, social studies, religion, and math to middle schoolers for the past 16 years, both in parochial schools and most recently in the Jeffco Public Schools. He is a graduate of Regis University with a BA in history and fine arts, and he has two Masters degrees, one in Education and one in History. Taras has two young children, and he loves volleyball and ice hockey!

Office Assistant and Assistant Extended Day Program Coordinator – Brenda Castro

Brenda is a fluent Spanish speaker, providing crucial support to our Spanish-speaking families. With over 25 years in Colorado and a proud mother of twin girls and a 9-year-old daughter, Brenda brings a deep connection to our community. She's also a devoted fish parent to Watermelon. Brenda's favorites include Glitter, apples, reading, crossword puzzles, art, hiking, coffee, and yoga. Her versatile professional background includes roles as a Parent Liaison, Administrative Assistant, and Community Outreach Specialist at Global Village Academy. Beyond work, Brenda loves traveling and volunteering at local churches and homeless shelters during school breaks and summers.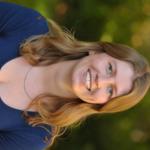 Development Manager – Emily Randall
Emily came to St. Elizabeth's at the start of the 21-22 school year. She has eight years of experience in various fundraising roles, and has worked at several different nonprofits supporting causes from affordable health care to preservation of public land. She has a particular interest in database management and data analysis. She earned her B.A. from Hamilton College in 2016. Originally from Baltimore, she moved to Denver in 2021 and has been enjoying exploring a new state and spending time with her family.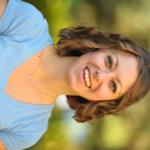 Administrative and Communications Specialist– Emily Branam
After 14 years in music education, and several years in the nonprofit world, Emily is excited to join the St. Elizabeth's staculty in the role of Administrative and Communications Specialist. Emily will be at St E's on a part time basis managing communications and running social media. If she's got a camera in front of her face, be sure to wave and smile! Emily also works for Vocal Coalition Youth Choirs (VOCO) as an Executive Assistant. She loves her family, dogs, yoga, and the mountains.
Specialty Teachers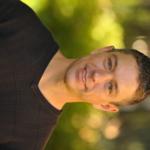 Alphabetical List of Faculty & Staff