Administrators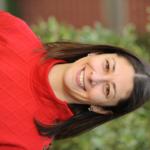 Head of School – Adriana M. Murphy
Adriana has worked in independent schools for 18 years, teaching both middle and lower school children. Adriana's most recent work was as the head of middle school at Friends Community School in College Park, Maryland, a Quaker K–8 independent school, a role she excelled in for eight years. Under her leadership the middle school increased enrollment by 50%. She was also a major part of the high school placement process there, as well as teaching 8th grade seminars and overseeing faculty training, developing advisory and orientation programs, and creating block scheduling. Adriana has Master's degrees in Private School Leadership from the Klingenstein Center at Columbia University in New York City, and in Peace and Development Studies from Universitat Jaume I, Castellón, Spain. She has a BA from Bishop's University, Pr. of Quebec, Canada. She is a native Spanish speaker, and proud of her Nicaraguan heritage. Raised Catholic, educated at an Anglican university, and later taught at a Quaker school, Adriana embraces the importance of spiritual development for students. She shares with us the strong commitment to equity, diversity, integrity and inclusion. Previously, Adriana also served in Americorps as a wildland firefighter and can hold her own on the basketball court.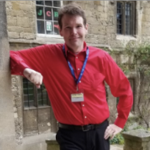 Head of Lower School – Christian Cloud
Christian is a leader focused on literacy, diversity, and student engagement through innovation. He has created the Lower School Robotics program at The Episcopal Academy in Philadelphia, PA and reimagined the early childhood program to be more inclusive and focused on 22nd century skills. At Episcopal, Christian has served as part of the school's leadership team and as an instructional technology coach. He has assisted with hiring, admissions, and advancement. He has been awarded the Hirtle Innovation Prize and the Oxford University Fellowship for Leadership. Christian's Master's degree is in Reading and School Leadership from the University of Pennsylvania and he is pursuing a second Master's degree in Curriculum. Traveling and hiking are his favorite activities to enjoy with his family.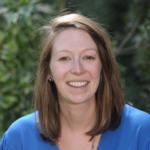 Head of Middle School; Gr. 8 Language Arts – Kari Nichols
Kari has spent her entire 12+ year career teaching and leading middle school students. She graduated from the University of Vermont with a B.S. in Middle Level Education, with additional concentrations in English and History. Kari spent the first portion of her career teaching middle school English at a distinguished Cherry Creek charter school, recognized as Colorado's best middle school during this time. Kari has now been at St. Elizabeth's School for over 6 years. She began her time here as our founding 6th grade teacher and has expanded her responsibilities and our middle school program each year since. She now coordinates the myriad of middle school activities for students, faculty and staff. She also teaches 6th and 8th grade language arts, a place where she is grateful to keep her connection with students, the root of her passion for education. During her time at St. Elizabeth's, Kari and her husband, Chad have also welcomed two sons (and future St. E's kiddos) to the world, Foster (4 yrs.) and Carter (9 mos.). She enjoys sharing her love for education with her two boys throughout the adventures in parenthood.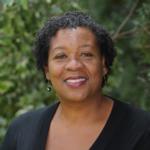 Administrative Assistant & Extended Day Program Director – Loree Lindsey
Loree Lindsey graduated from Indiana University at South Bend with a B.S. in General Studies with a concentration in Behavioral and Social Studies and a Minor in Women's Studies. She will manage the Front Office and EDP. Loree spent 9 plus years working at Memorial Hospital in South Bend, IN as a Ward Clerk/Unit Secretary and Nursing Assistant. Loree moved to Denver in 1999. She has been an SES parent for 8 plus years; her son, Quinn Pack, is a St. E's alum and her daughter, Peyten Pack, is a St. E's middle schooler.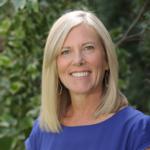 Development Director – Susan Bross
Susan has over 20 years of experience working with social entrepreneurial, non-profit and educational organizations. Her experience includes strategic and operational planning, fundraising strategy and execution, board development, external affairs, and strategic partnership development. From 2002-2011, Susan was the Development Director (2002-04) and then the Executive Director (2004-11) for College Summit Colorado, part of a national non-profit organization focused on increasing college access among students from under-resourced settings. Before joining St. Elizabeth's School in 2014, Susan was an independent consultant working with various non-profit and educational organizations including KIPP Colorado and The Achievement Network. Susan holds a B.A. from Baylor University. She and her husband, Lance, have 3 daughters—all graduates of St. Elizabeth's School!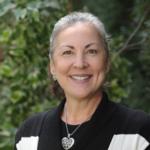 Director of Admissions – Diane Grove
Diane Grove moved to Colorado in 1992 and spent several years in marketing. She came to St. Elizabeth's School as a parent in 2009. After two years of volunteering for the school, she was officially named the Director of Admissions in 2011. She finds great fulfilment in working with parents/guardians, hearing what they hope to find in a school, and helping them determine if St. Elizabeth's fits the bill. She is passionately committed to St. Elizabeth's School's mission of equity and belonging and the ongoing work toward establishing a just world. When not at the school, Diane splits her time between Denver and Estes Park, where she can be found on the trail with her grown children and hanging out in her tiny cabin in the woods.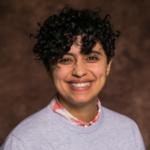 Director of Equity and Belonging – Dena Harry Saleh

Mx. Dena Harry Saleh graduated from The New School in 2008 with a degree in both Fiction and Nonfiction writing. Originally from Denver, their nine years in New York City were formative, especially under the tutelage of the late Sekou Sundiata, with whom they began their work in issues surrounding racial, gender, and wealth equity in America. They now hold a Masters Degree in Human Learning and Development, with a focus on Multiculturally Responsive Classroom practices. Equity and liberation from oppression is their passion, and they are thrilled at the opportunity to teach young children the language of Social Justice at such an amazing school.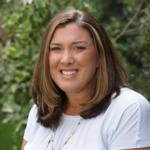 Director of Finance and Operations – Kim Johnson

Kim has extensive business and financial experience as a commercial property manager for a variety of firms in California. She has worked tirelessly as a volunteer parent leader in her children's schools and brings her passionate value of education to our business office. Continuing community volunteer work, she serves on the Board of Trustees for Jefferson County Public Library. Kim received a cooperative BA degree in Political Science/Law and Society from the University of California at Riverside. Kim is also our Title IX Coordinator and Section 504 Coordinator and can be reached at 303-322-4209 x17 or [email protected]
Faculty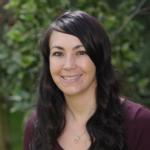 Kindergarten Lead Teacher – Jessica Krueger
Jessica graduated cum laude from Metropolitan State University of Denver. She holds a BA in psychology, specializing in Early Childhood Education. She plans to pursue a Masters of Education degree. Jessica discovered her passion for teaching children through her experiences with her own children. She has two daughters: both graduates of St. Elizabeth's School. In her free time, which is rare, she enjoys reading and spending time outdoors. Jessica is fully committed to the St. Elizabeth's mission from many perspectives.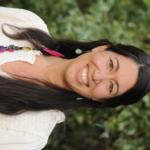 Kindergarten Co-Teacher – Missi Erskine
Missi received her BA in Elementary Education from Calvin College in Michigan and was a lead teacher in Preschool for four years. She also served as the Preschool Director at Children's Day Preschool in Wheatridge. Missi's great talents with children will only be enhanced by her total commitment to our mission. (And for the record, both of her children, Josie and Guthrie, are thrilled to have her working here!)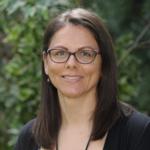 First Grade Lead Teacher – Ashley McCollum
Ashley holds a Master of Education in Reading from Regis University, as well as a BA in Psychology from California State University, Long Beach. She homeschooled her children during their elementary years. Her daughter, Amelia, is now entering her junior year of high school and her son, Casey, is entering his freshman year of college! Ashley has worked with children for over twenty years, including teaching 1st and 2nd grades in both California and Colorado, K-2 Gifted and Talented, and enrichment classes for homeschoolers (she especially liked teaching kids to sew). Some of her favorite things are gardens, streams, big trees, twinkle lights, gnomes, flower fairies, and patchwork quilts. In her free time, she enjoys cross stitch and crime podcasts (frequently together), watching Survivor, and doing yoga. Her favorite thing is hanging out with first graders because they are the kindest, most hilarious and inspiring kind of people and they make every day interesting!
First Grade Co-Teacher - Shelva Leep
Second Grade Lead Teacher –Rebecca Marx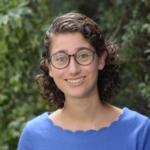 Rebecca was a Second Grade Co-Teacher/Lead Teacher at St. Elizabeth's School last year, a role that she has greatly enjoyed over the past four years. In addition, Rebecca also served the St. Elizabeth's community last year as a member of the Technology Support Team, which was instrumental in enabling St. E's to continue to serve its community throughout the Covid-19 pandemic through appropriate and effective use of technology. Rebecca is completed a Master of Arts Degree in Learning Design and Technology at the University of Colorado. She has a particular interest in game-based learning. Rebecca loves to travel and looks forward to having an opportunity to refresh her Italian language skills. She grew up in Princeton, New Jersey, and in her free time enjoys reading (especially mysteries!), sunshine, and spending time outside. Rebecca loves the St. Elizabeth's community and its mission of equity, inclusion, and excellence.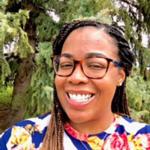 Second Grade Co-Teacher – Carletta Cowans
Carletta Cowans graduated from Clarke University in Iowa with a BA in Psychology and Sociology. She is a Colorado native who has worked with youth for over two decades. She has a passion for social justice and education. Carletta enjoys spending time with her family and friends, hanging out with her dogs, and dedicating any possible free time to her two amazing children Brooklynn ('25) and Bryson ('27). She believes it is important to provide families with a fun, safe, and nurturing atmosphere full of laughter and learning.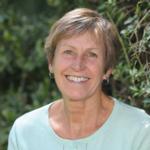 Third Grade Co-Teacher – Sue Swanson
Before returning to the classroom at St. Elizabeth's, Sue was in the corporate world where she was a manager, VP, or President of various insurance companies. She received her BA in K-12 Education from Gustavus Adolphus College in Minnesota and taught health and physical education for four years prior to moving to Colorado and obtaining her MBA. Sue is thrilled to be back in the school world (particularly drawn to St. Elizabeth's because of the diversity, culture and values) and says it is one of the best decisions of her life. Sue has been in 5th grade the last two years and excited to move to 3rd grade! She loves being active, traveling, her dogs, Frankie and Gabby, spending time with family and the kids at St. Elizabeth's.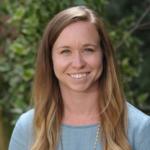 Fourth Grade Lead Teacher – Kristin Davis
Kristin graduated from Kansas State University with a Bachelor's of Elementary Education with an English emphasis. She graduated from the University of Colorado Denver with her Master's of Literacy Education and Reading Endorsement. She has been working in and out of schools for the majority of her teen/adult life and has worked with a very wide range of age, ability and cognitive levels. Most recently, she was working in the Cherry Creek School district as a Special Education Paraprofessional before moving on to The Rise School of Denver to teach Early Childhood Special Education for a few years. She came to SES as a substitute teacher, fell in love, became the third grade co-teacher and continued to stay on as a 4th grade lead teacher! She has a passion for reading, writing, learning and incorporating all of that into destigmatizing the negative connotations surrounding mental health. In her free time, she loves spending it traveling, reading, crafting, being with family and friends and doing all of the outdoor things with her dog, Maverick.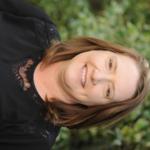 Fifth Grade Lead Teacher – Jenn Thomas
Jenn grew up in Northern California before earning a Bachelor's degree in Psychology from CSU Long Beach. She served as an AmeriCorps VISTA in North Charleston, SC before moving to Colorado and earning her teaching license in Secondary English Language Arts from MSU Denver. Colorado being the first land locked state she's inhabited, Jenn is still happiest when the sun is out, or at a beach, or at least when there's no snow on the ground. She is delighted to come back to the SES community!
Fifth Grade Co-Teacher - Brynn Jaouen-Starr
Head of Middle School and Eighth Grade Language Arts – Kari Nichols (see above)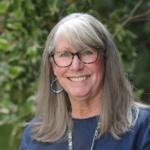 Seventh Grade Language Arts – Gail Weller

Gail has over 30 years of teaching middle school and high school English. She has also taught drama and film studies. Gail began her career in Massachusetts and graduated cum laude with a BA in English and a minor in Philosophy. She has lived in the NE, NW, SE ,and Belgium. Gail has three grown daughters and has embraced her CO life.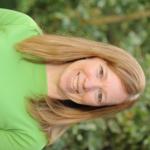 Sixth, Seventh, and Eighth Grade Math – Rebecca Knowlton

Becky is a middle school teacher at heart. Her degree is in Middle Childhood Education with Concentrations in Math and Science. She has worked with a variety of middle school teams in myriad ways. She has been both a team member and a team leader. Becky was fortunate to be a building math team co-leader; she was able to shape the curriculum selected by the Cherry Creek School District for its middle schools. She has taught a variety of subjects from American Sign Language to health and history, but math and science have been the two subjects she has focused on the most. Spending time exploring cool parts of the city like the zoo and various museums with her son and husband is her favorite thing to do on the weekends. Becky also enjoys making quilts and other sewing projects—she's made a lot of masks this past year.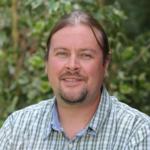 Sixth, Seventh, and Eighth Grade Science and Sixth Grade Social Studies – Taras Wynar

Taras has taught science, social studies, religion, and math to middle schoolers for the past 16 years, both in parochial schools and most recently in the Jeffco Public Schools. He is a graduate of Regis University, with a BA in history and fine arts, and he has two Masters degrees, in Education and in History. Taras has two young children, and he loves volleyball and ice hockey!
Seventh Grade Social Studies Teacher – Dena Harry Saleh (see above)
Specialty Teachers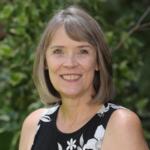 Music and Choir Director – Jackolyn Ives Jackie joined us as a music teacher and choir director in August of 2011. She taught for ten years in Adams County elementary schools and has been the Director/Teacher of the Early Childhood Music Program at Trinity United Methodist Church for the past seventeen years. After serving for five years as the Director of the Primary Joyful Voices choir at Trinity, she has taken the coming year off, as that program goes through a revisioning process. Jackie has a BA in Human Development and Psychology from the University of Wisconsin and has done two years of graduate work at the University of Colorado, Denver leading to her teaching credentials. Additionally, she has completed her Level 1 Kodaly coursework in the graduate school of the music department at Colorado State University, as well as the first level of training in World Music Drumming at their summer institute in Oconomowoc, WI.
Art – Karen Kelly
Karen is a gifted artist and teacher and is ideally suited to foster our mission and focus on the arts. She has extensive experience teaching art to students ages three to adult. She has established highly successful art programs for over twenty public and private schools in the metro Denver area. Karen has created and implemented art curricula and age-appropriate art projects centered around famous past and present artists, cultural studies, architecture, landscapes, animals, still life, and many other subjects. For seventeen years, Karen was the owner/director/instructor of a fine arts school in Littleton, which she sold in 2007. She has an undergraduate degree from Colorado State College and a graduate degree from the University of Northern Colorado and has studied ancient architecture and sculpture in India.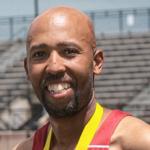 Physical Education/Health – Quinn Pack
Quinn, or Mr. Q, has been a member of our St. Elizabeth's community for over 10 years. He served as one of our very first parent association presidents, organized the first St. E's Fun Run and both of his children graduated from the school. He comes to us with a background in special education as well as elementary education, in which he is currently completing certification. Quinn also coaches basketball cross country but primarily track & field, where he has had multiple Colorado state champions. He's also an expert birder and avid outdoorsman enjoying telemark skiing, mountain biking and has experience as a rock climbing, mountaineering and backpacking guide.
Lower School Spanish Teacher – Bella Stabler
Bella graduated from Kenyon College in Ohio with a BA in International Studies, and from Marylhurst University in Oregon with an MS in Food Systems and Society. Through her MS program she conducted research on the efficacy of food justice initiatives across the US and their intersection with the work of peacebuilding. Prior to teaching, Bella also worked in the public health sector advocating for interventions to support youth in rural New Hampshire. Bella moved to Denver last summer after completing a K-12 Spanish Teacher Certification Program through Upper Valley Educators Institute in NH. She sees her role as a global language educator to provide learning opportunities that help students become thoughtful and effective communicators and encourage their curiosity and open-mindedness about the world beyond the classroom. Bella has loved teaching Spanish to K-8 students and is deeply committed to the mission of St. Elizabeth's.


Middle School Spanish Teacher – Luis de la Torre Lopez
Luis graduated from the University of Guadalajara in Mexico. He has two years of experience teaching Spanish as a second or foreign language. He has taken professionalization courses and is in constant training. He worked as a private teacher at The Art Of Spanish Institute and currently teaches online as a private teacher. He loves being with his family, he is married and has a stepson.

Lower School Chaplain / Faith Studies – Paul Garrett
Paul has been in ordained ministry for 31 years. He grew up attending Denver Public Schools and is a "Cradle Episcopalian." He received his Bachelor's degree in Social Work and Social Sciences from Colorado State University. As a Social Worker he was employed by Larico Youth Homes Inc., Fort Collins. He later attended The Episcopal Divinity School, in Cambridge, Massachusetts earning his M. Div. Throughout his life and career he has worked with children and young people in many settings including 8 years in camping and the 5 parishes he has served. Helping children and youth explore the deep questions of spirituality in the contexts of Christian, Interfaith, and human diversity has long been a great joy and passion. Paul has flown a kite on the eastern and western most shores of the United States!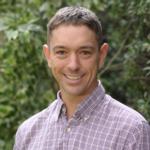 Middle School Chaplain / Faith Studies – Tory Doerksen
Tory holds a BA in Religion/Bible/Youth Ministry from Bethel College, KS and a Masters of Divinity from George Fox. He has worked with children and youth ministry for 15 years in Kansas, Oregon and Denver, and is currently the part-time Director of Children and Youth Ministry for Park Hill United Methodist Church (a diverse and social justice oriented church in Denver). Tory is a close neighbor to SES, and thoroughly enjoys the conversations and journey of MS students during chapel.
Fourth - Eighth Grades Social Justice Studies Teacher – Dena Harry Saleh (see above)

Library – Stephanie Paolucci
Stephanie has worked in the SES library since 2014, starting as a regular parent volunteer, and took on the formal leadership of the library program in 2018. She is a passionate advocate of reading as a means to explore the world around us and to cultivate empathy for others. She has an amazing love for and knowledge of great children's literature. Her three sons have been at SES since 2013; her oldest, Joey, graduated with the Class of 2018. She received her BA in Political Science & Economics from the University of Colorado.
Director of Learning Support/Lower School Learning Support Specialist – Julie Dani
Julie has held a longtime dream of joining the St.E's community. Julie received her undergraduate degree in K-8 general and special education from the University of Texas and a Master's degree in special education from the University of Kansas. Beyond specializing in a wide array of complex learning profiles, Julie has also pursued extensive graduate level work and training in school leadership, progressive education, social/racial justice and equity in education. Julie is a certified Orton Gilligham therapist with advanced training. Julie has served as an educator, learning specialist and in leadership roles at preK-postsecondary public, private, and non-profit settings for over 20 years. Julie is passionate about partnering with students, families and teachers to find an effective path to learning that empowers every student to thrive. One of Julie's most important jobs is as a mom raising two strong girls. She loves being in nature and spending time with family. Julie is also a dedicated volunteer with Colorado Feeding Kids, Soul2Soul Sisters, and the Denver Public Libraries-Plaza Program for immigrant and refugee families.


Lower School Counselor – Alex Valencia
Through our partnership with Centus Counseling, Alex serves as our Lower School counselor three days a week. She works with students one-on-one, in small groups, and in large groups. Alex also works with each lower school class to build communication, regulation, conflict resolution, and advocacy skills. Ms. Alex will also incorporate mindfulness into her curriculum, as part of our overall social and emotional learning curriculum.
Extended Day Program Director – Loree Lindsey (see above)
Alphabetical List of Faculty & Staff