Adriana Murphy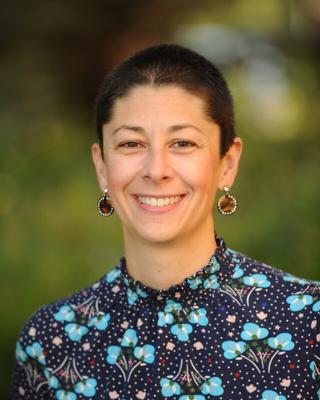 Welcome from the Head
Hello/Hola! I'm Adriana Murphy, Head of School at St. Elizabeth's. Thanks for stopping by, I am so glad you're here. Outside my window, I can see a P.E. class playing on the green, and just around the corner, our 4th-grade class is laughing on our new playground. Below me, I can hear our middle schoolers keeping the beat in their world drumming elective, and above me, 2nd-graders sound like they are having way more fun than I did as a kid learning math. My office happens to be one of the oldest places on campus—like 1890s old—making it a great spot to hear and see what's happening, and at St. E's, there is always something incredible happening and that's because of our incredible teachers and students.
While things around the world still feel uncertain, we couldn't be prouder of the skill and commitment of faculty, staff, and families. We will continue to do everything we can to make sure St. Elizabeth's remains the safe, inclusive, and joyful place of learning it has always been. We have established protocols for testing, masking, and maintaining the safety of our building through regular cleaning and precautions. Our primary focus, as always, is the health and safety of our students and faculty.
We also have been working in tandem with a group of like-minded non-profit entities, including the Urban Land Conservancy, Denver Housing Authority, and Denver Public Schools, on a unified vision to see the greater campus and green space transformed into a wonderful and diverse community asset for all. We are exploring partnerships with many of our new neighbors, and we are very excited about the opportunities we will be able to offer our students and families in the coming years.
So, if you are part of our community already, let this be another time we get to thank you for everything you do for our school. We are grateful for you and we cannot say it enough. If this is your first time hearing about us, welcome! We hope you will stay and learn more. Reach out if you have any questions, or just click around a little and see for yourself what a thriving, committed, and intentionally inclusive Episcopal school looks like. We can't wait to meet you!